Sponsored by SOUTHLAND WHOLESALE FLOORING & DESIGN
30 Years Experience – Family Owned & Operated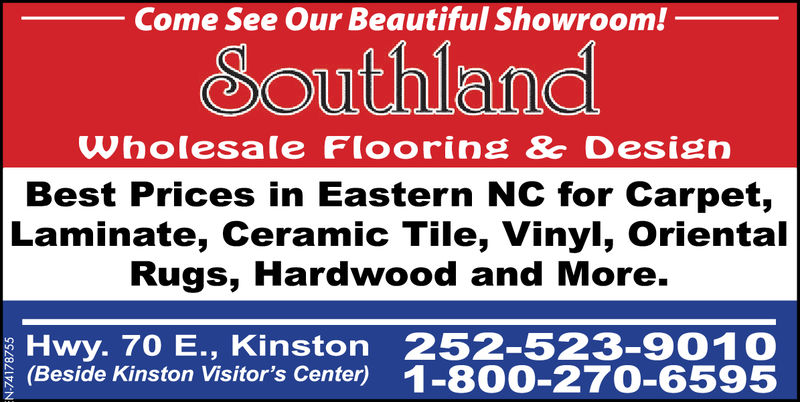 Director – Claudia Peralta Raines
Saturday, October 7, 2023 at 6:00 p.m.
CODE WORD: DREAMLAND
Prizes
1st Place – $100.00
2nd Place – $50.00
3rd Place – $25.00
Competitors must be between 6 and 12 months and not yet walking.
Competition is open to residents of Lenoir and adjoining counties.
Entry forms are available and may be obtained by calling Claudia Peralta Raines (252) 286-5002.
Completed forms must be received no later than 5:45PM on Saturday October 7, 2023.
Only two adults may accompany the baby at the "Racetrack".
At no time can the parent or guardian enter the boundaries of the "Racetrack".
Babies will crawl the length of the "Racetrack" which will be 10' x 10'.
Should there not be a winner at the end of three minutes, the baby closest to the finish line will be declared the winner.
Each baby is required to wear a diaper and waterproof covering.
For further information, contact Claudia Peralta Raines 252-286-5002.