Gate Opens:
Weekdays: 5:00 p.m.
Saturday: 1:00 p.m.
General Admission:
Tuesday – Friday / Adults & Students K-12 – $6.00
Saturday / Adults & Students K-12 – $7.00
Children 4 & Under FREE all week
SCHOOL DAYS:
All school age children (6 – 18 yrs.) receive FREE regular admission on Wednesday October 4th from 5PM till 7PM.
School Passes will be distributed this year.
BOGO
Buy one armband at regular price get one FREE – Tuesday October 3rd.
DOLLAR DAY: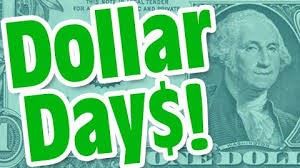 Join us on Thursday, October 5th – We are excited to bring back Old Fashioned Dollar Day at the fair where Gate Admission is $1 and rides are all $1 each (with a minimum of $10 ride ticket purchase).
VOCATIONAL REHAB DAYS:
Resident and (1) Chaperone admitted FREE between the hours of 5PM & 7PM on Tuesday, Wednesday & Thursday.
SENIOR CITIZENS APPRECIATION DAYS:
Senior Citizens (62 years and older) will be permitted FREE on Tuesday, Wednesday & Thursday from 5:00 – 7:00 p.m.
Unlimited Ride Wrist Bands for Lenoir County Agricultural Fair:
Wristbands: Tuesday – Saturday: $25
Dreamland Amusements
Bicycles will be given away on Wednesday and Thursday nights at the entertainment stage.
THERE WILL BE NO FREE PASSES IN OR OUT OF THE GATE!
Ride Coupons may be purchased on the Midway from Dreamland Amusements.
Individual tickets, books of tickets and wristbands will be available.